Invest in Madrid helps drive your project forward
Are you a foreign investor? We can help you
Invest in Madrid is the regional office for assisting foreign investors.
The idea for Invest in Madrid came about as a result of a public-private partnership agreement between the Ministry of Economy, Employment and Finance of the region of Madrid and the Chamber of Commerce of Madrid.
We offer advisory and support services to foreign investors throughout the process of implementation and development of their activity in the Community of Madrid.
Invest in Madrid is the regional office for the promotion and attraction of foreign investment in the Community of Madrid.
The purpose of the institution is to provide service to investors interested in installing or expanding their business in any of the 179 municipalities in the region, accompanying them throughout the life cycle of the project.
We boost the economy of Madrid Do you want to know how?
Life cycle of an investment project
Foreign capital investment projects go a long way from its inception to its actual materialization. This process can be delayed even several years. The estimated average time of maturation of a project could be established in a fork between 2 and 3 years.
Obviously, before deciding on a location to expand your business, a foreign investor values ​​numerous options. Therefore, our work begins even before the investor contacts Invest in Madrid. A large part of our work consists in promoting the recognition of the Madrid brand and positioning the image of the Community of Madrid in the high range among the advanced regions.
We strive to be recognised as the best choice among the top regions worldwide. To make this happen, we proactively identify leads (potential projects) abroad, largely thanks to our network of collaborators and participation in some of the most important fairs for each of the strategic sectors.
Yet even when the investor has already included us in their short list of potential destinations, there is still a long way to go that can take several years until the project is set up and becomes live.
The following diagram shows the typical life cycle of an investment project.
Invest in Madrid accompanies the investor throughout this process, providing the required information, liaising between the appropriate people and advising on the best locations, grants and incentives available for each project.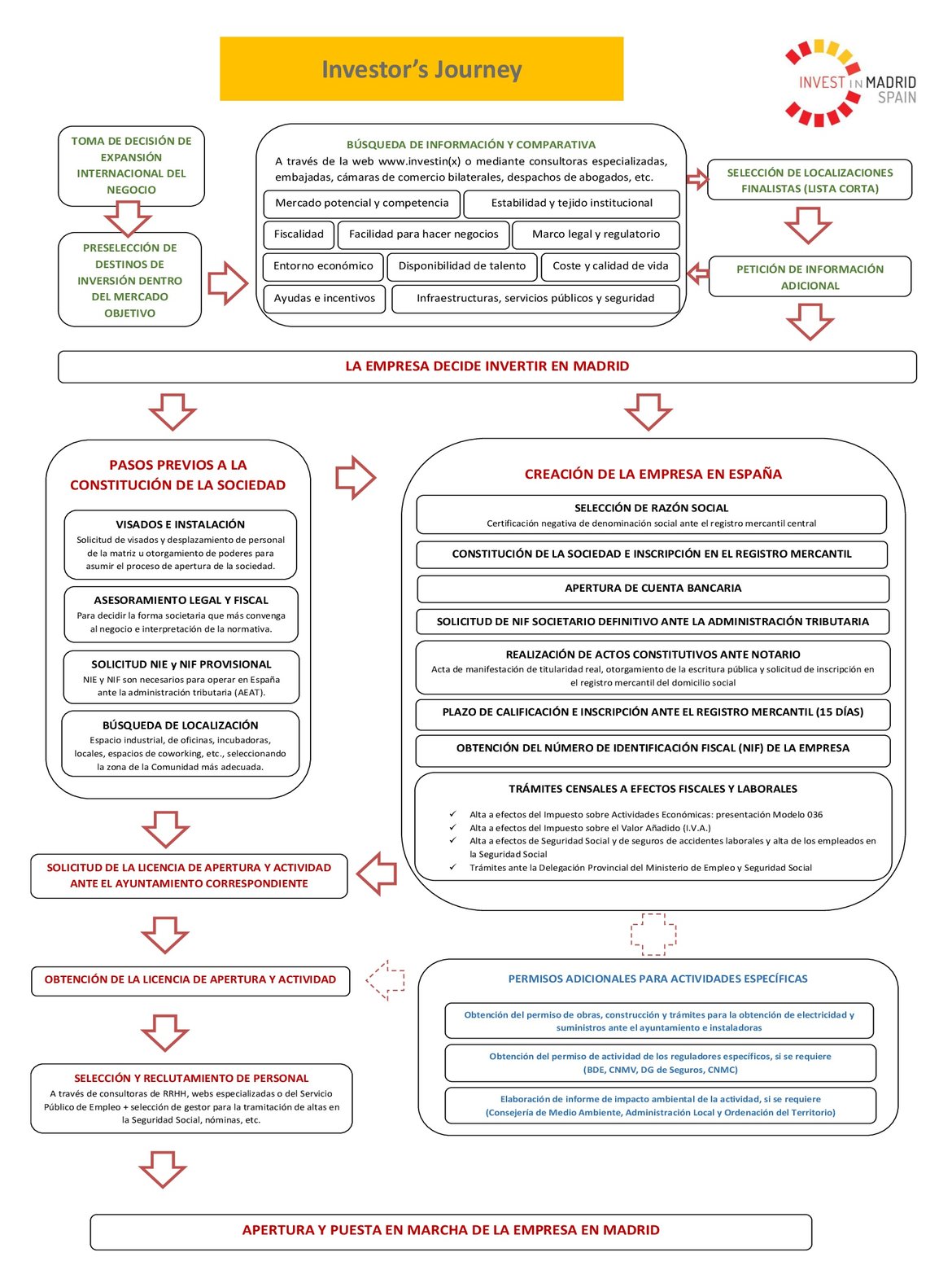 Here is a downloadable version of the Investor's Journey flowchart:
Invest in Madrid Services
Spaces and incentives for the investor
Business Directory in Spain of Invest in Spain-Garrigues
Location and contact information
Invest in Madrid
C / Ramírez de Prado 5bis, Ground Floor ● 28045 Madrid
+34 913 105 990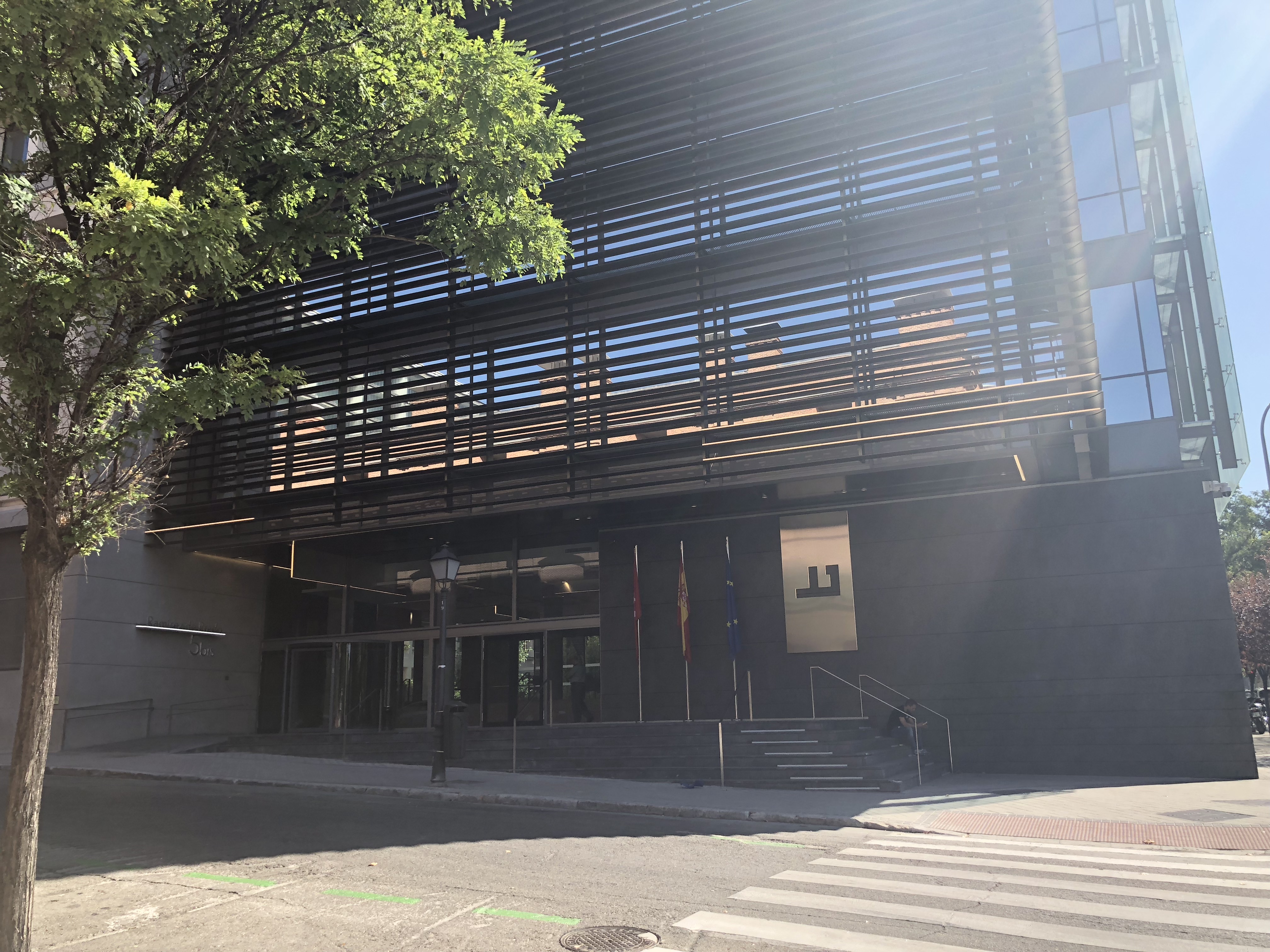 Map Location of Invest in Madrid