Specialized medical care for athletes in the region.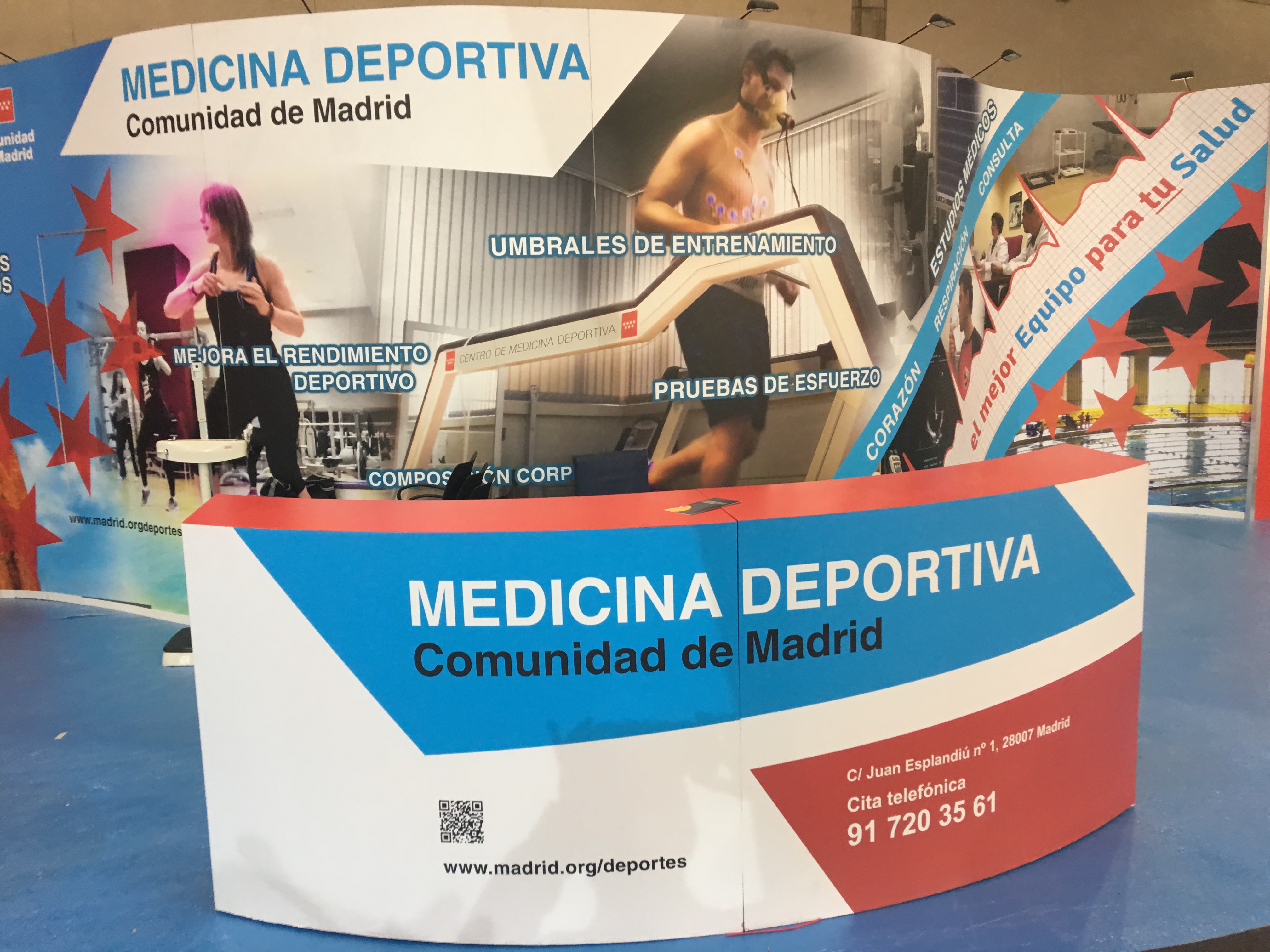 The Sports Medicine Center of the Community of Madrid has qualified health specialists and the most modern technical means, which ensures medical-sports assistance in two large areas: competitive athletes, in collaboration with the different Federations and Technification Centers, and scholarship athletes for the Community of Madrid.
They are also made medical-sports examinations for the general population. At this time, the offer is sports medical consultation, with the issuance of a federative card if required. Its price is €56,83.
Sports medical consultation and signing of the federative record:
Medical examination and clinical-sports history

Feeding Habits

Body biomechanical assessment, including podoscopy

Body composition assessment (Impedanciometry)

Cardiopulmonary examination, blood pressure and baseline electrocardiogram

Forced basal spirometry

Issuance of individualized clinical report
C/ Juan Esplandiu, 1

28007 Madrid
medicine.sports@madrid.org (*)
Bus: 15, 30, 56, 143, 202
Subway: Sainz de Baranda
Retirement District
---
(*) The personal data that you provide through this email will be incorporated into the treatment activity "Communication Channel of the Sports Medicine Center", whose purpose of public interest is the attention and management of the queries that are directed to said Center through this channel.
The person in charge of the treatment is the General Directorate of Sports, before which he may exercise, among others, his rights of access, rectification, deletion, opposition and limitation of the processing of his personal data.
To consult the procedure and obtain additional information regarding the protection of personal data, access the following link: https://www.comunidad.madrid/protecciondedatos.
By phone: 91 720 35 61.
And also in person in the center itself.
Opening hours to the public: from Monday to Friday from 9:00 a.m. to 21:00 p.m.
Medical-sports examinations
The practice of sports entails risks for the practitioner and even for others involved in sports activities such as coaches, referees, managers, etc., which makes it necessary to agree on common and relevant arguments to modify this risk and reduce it to its minimum expression.
The medical-sports examination should be the starting point of the sports activity of the athlete and should be carried out before joining the sport.
With this medical act two main objectives are intended:
The discovery of diseases, pathologies or defects that could endanger the life of the athlete.
Detection of diseases, pathologies or defects that, once corrected or treated, will mean carrying out sports activities with greater comfort and with a greater possibility of performance.
There is talk of preventive medicine, aimed at eliminating a good part of the risks related to sports.