The Community of Madrid has a network of GNSS (Global Navigation Satellite System) reference base stations, which offer high-precision ground positioning.
GNSS Geodetic Network of the Community of Madrid
The Community of Madrid network is made up of five stations: Orusco de Tajuña, San Martín de Valdeiglesias, Higher Technical School of Civil Engineering, Puerto de Navacerrada and Aranjuez. All of them are integrated into the National Geodetic Network of GNSS Reference Stations (ERGNSS), and provide free differential corrections in real time, as well as for post-processing. These fixes can be obtained through the following links:
Real Time GNSS Differential Positioning Service
Download RINEX files, for post-processing
The ERGNSS network consists of stations uniformly distributed throughout the national territory, intended for carrying out geodetic and geodynamic studies, also serving as support for other technical and scientific topography and cartography work, and to provide a precise positioning service in real time in fields of agriculture, civil works and navigation. Users of the station system can obtain their positioning with centimeter precision. The GNSS service is multi-constellation, since it uses data emitted by satellites from various constellations: GPS, GLONASS and GALILEO, etc.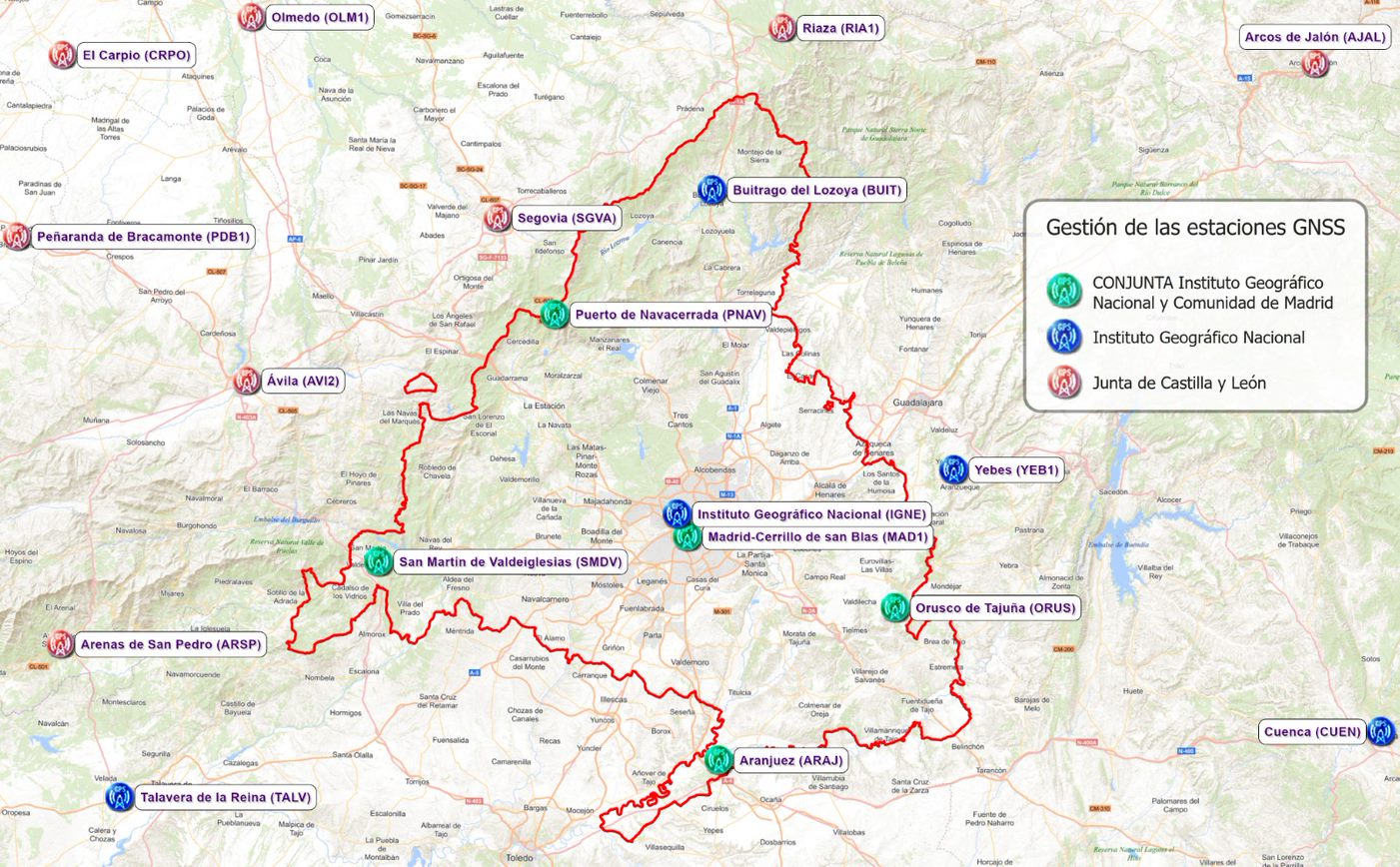 Links to the reviews of each station, with additional information (location, coordinates, instrumentation, etc.)