The Community of Madrid appeals before the Constitutional Court the Housing Law of the central Government for invasion of powers
https://www.comunidad.madrid/sites/all/themes/drpl/logo.png
Region of Madrid
The Governing Council of the Community of Madrid has decided, at its meeting today, to file an appeal before the Constitutional Court -TC- against the State Housing Law approved by the central government this year and which came into force last May. The Madrid Executive adopts this measure of going to the high court considering that several of its articles invade powers contained in its Statute of Autonomy.
https://www.comunidad.madrid/sites/default/files/rodrigo_y_martinez_consejo_de_gobierno_0.jpeg
5679
3720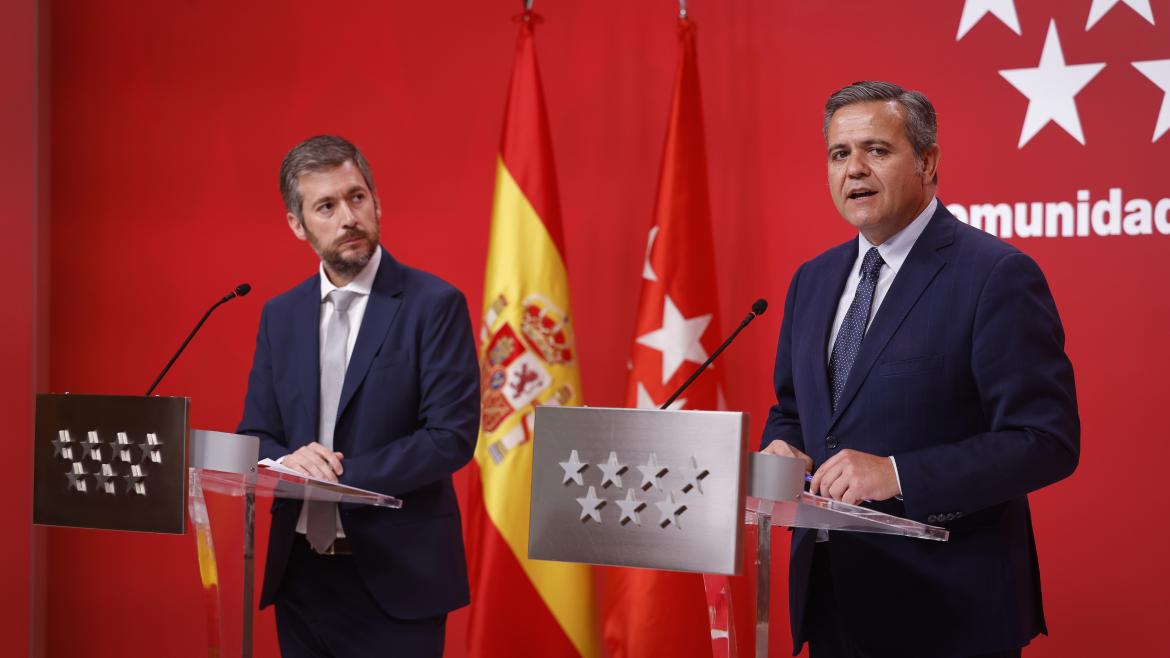 The Community of Madrid, with the support of its General Counsel, also believes that the new Housing Law goes too far in interpreting matters over which the State, according to article 149 of the Spanish Constitution, has jurisdiction.
The Madrid Government defends that there are arguments to sustain the unconstitutionality of up to 11 sections of 8 articles of said state norm and also of one of the final provisions related to the modification of the Civil Procedure Law. The axis of his reasoning is in the fact that housing is an exclusive competence of the Community of Madrid.
The aspects on which the appeal before the TC is based affect the excessive regulation by the State with regard to the right to housing, the regulations on public protection or the definition of areas with a stressed residential market .
According to the provisions of the Organic Law of the Constitutional Court, the executive bodies of the Autonomous Communities are entitled to file an appeal for unconstitutionality against laws, provisions or acts with the force of State law that affect their own sphere of autonomy.