Live and open project to address the problem of sedentary lifestyle in all its facets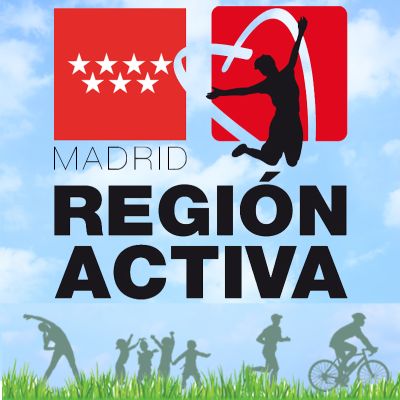 Account with zinco basic pillars on which its lines of action are based:
Develop programs of direct intervention, coordinated with other public and private sports agents.
Support initiatives that can be exported to other areas or entities of the Community of Madrid.
Broadcast campaigns to raise public awareness of the benefits of regular physical activity.
Facilitate access to documentation technique on physical activity and health.
offer training continues to the professionals of the sports sector in Madrid.
Institutional collaboration program in physical activity and health projects
This Program is a basic instrument to support the local entities of the Community of Madrid to extend the practice of sports among its inhabitants, especially among the sectors of the population with the highest incidence of sedentary lifestyle, with the aim of increasing the number of citizens of the region that practice physical activity as a means to improve the health of the population and contribute to the reduction of diseases.
Frequently asked questions (administrative area)
Frequently asked questions (technical area)
Interactive physical activity map
As a complement to the Program, a an interactive map for physical activity. With this tool, the location of specific places to carry out the sport that you want to practice is facilitated. It contains up to 37 layers with different sports or activities, where all the relevant information on sports facilities in Madrid is offered. Geolocated sports spaces can be displayed, offering location data, telephone number and, if applicable, a website where to complete the information. It is an active viewer that will be completed in the future with new spaces, routes and data of interest so that the citizen can carry out physical activity, exercise and sports, enjoying leisure time in a healthy way and planning 'active tourism' in the city. region..
Dissemination and promotion of healthy routes and paths linking population centers and municipalities in the region.
Privacy and Data Protection