The Community of Madrid concludes the Third Edition of the MADCUP tournament, generating income of 29 million euros
https://www.comunidad.madrid/sites/all/themes/drpl/logo.png
Region of Madrid
The Community of Madrid today presented the results report of the celebration of the MADCUP 2023 tournament, which in this third edition has generated income of 29 million euros for regional tourism. This international championship of men's and women's grassroots football, held from June 23 to 26, was attended by 200.000 people, including spectators and participants, among them, 769 teams, and 13.700 athletes from 34 different countries.
https://www.comunidad.madrid/sites/default/files/img/personalidades/e466d47c-8de2-4561-9bb4-19cbb9d5e7a8.jpeg
913
685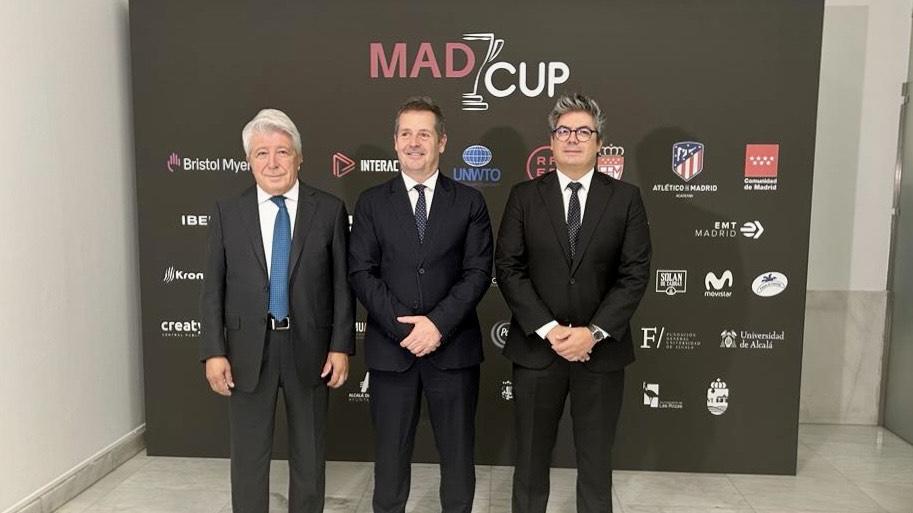 The Minister of Culture, Tourism and Sports, Mariano de Paco Serrano, announced these data at an event held at the Ministry's headquarters, at 31 Alcalá Street, where he highlighted the consolidation "in such a short time" of this quote "which is already another dynamic element for our economy."
"The organization of large events such as the MADCUP During the summer months it manages to increase the arrival of visitors and tourist spending in a period that traditionally has less activity in the Community of Madrid," added the counselor.
Furthermore, in this edition, for 40% of the visitors it was their first stay in the region and they rated their experience scoring it 8,3 out of 10. It is also estimated that 70% of the attendees spent the night in the capital or in participating municipalities, with an average stay of 5,5 nights.
MADCUP is an initiative sponsored by the regional government, with the collaboration of the Madrid Football Federation and the Atlético de Madrid Academy that aims to unite and promote the transmission of culture, education and values ​​through sport. It has 29 venues such as Torrejón de Ardoz, Paracuellos de Jarama, Alcobendas, San Sebastián de los Reyes, Tres Cantos and Madrid capital, and the main one in the Atlético de Madrid Sports City in Alcalá de Henares.