The Community of Madrid predicts a record summer in tourists after the best month of July in the last 24 years
https://www.comunidad.madrid/sites/all/themes/drpl/logo.png
Region of Madrid
The Community of Madrid has predicted today a record summer in the arrival of tourists to the region, after this month of July it has registered the best data in the last 24 years, with 1.134.595. The Minister of Culture, Tourism and Sport, Mariano de Paco Serrano, has highlighted these figures – from the latest Hotel Occupancy survey – during his visit to the regional tourism office at Puerta del Sol, in the capital, where he has also highlighted that from January to June of this year, 3,76 million international travelers have chosen Madrid as their destination, 79% of all those who did so last year in just one semester.
https://www.comunidad.madrid/sites/default/files/img/personalidades/image00009_8.jpeg
6000
3834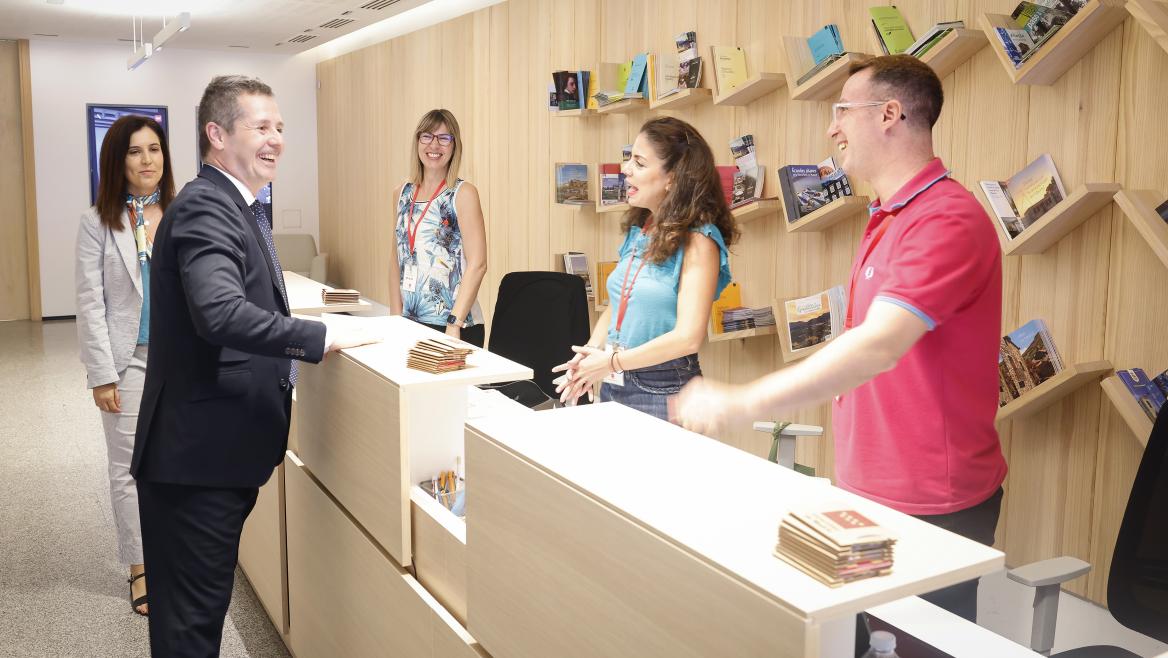 De Paco Serrano has indicated that Madrid is the Spanish region that "grows the most year-on-year both in visitors and overnight stays", as well as that in six months foreign tourists have spent 6.523 million euros, and has recalled the campaigns that the Madrid Executive has launched in the United States, Colombia or Mexico, as well as commercial actions and roadshows in North American and Latin American markets. He has also referred to the holding of major events such as MadCool, the Platinum Awards or the Best Chef Awards, which have contributed to the projection of the Community as a tourist destination on an international scale.