The Community of Madrid promotes its products in an itinerant market that covers 17 municipalities in the region
https://www.comunidad.madrid/sites/all/themes/drpl/logo.png
Region of Madrid
The Community of Madrid continues to celebrate this summer the eleventh edition of La Despensa de Madrid, an itinerant market that promotes regional foods, visiting seven municipalities so far and reaching another ten between August 20 and October 22, the weekends from 10:00 a.m. to 14:30 p.m.
https://www.comunidad.madrid/sites/default/files/img/alimentacion/panoramica_depensa.jpeg
2000
1500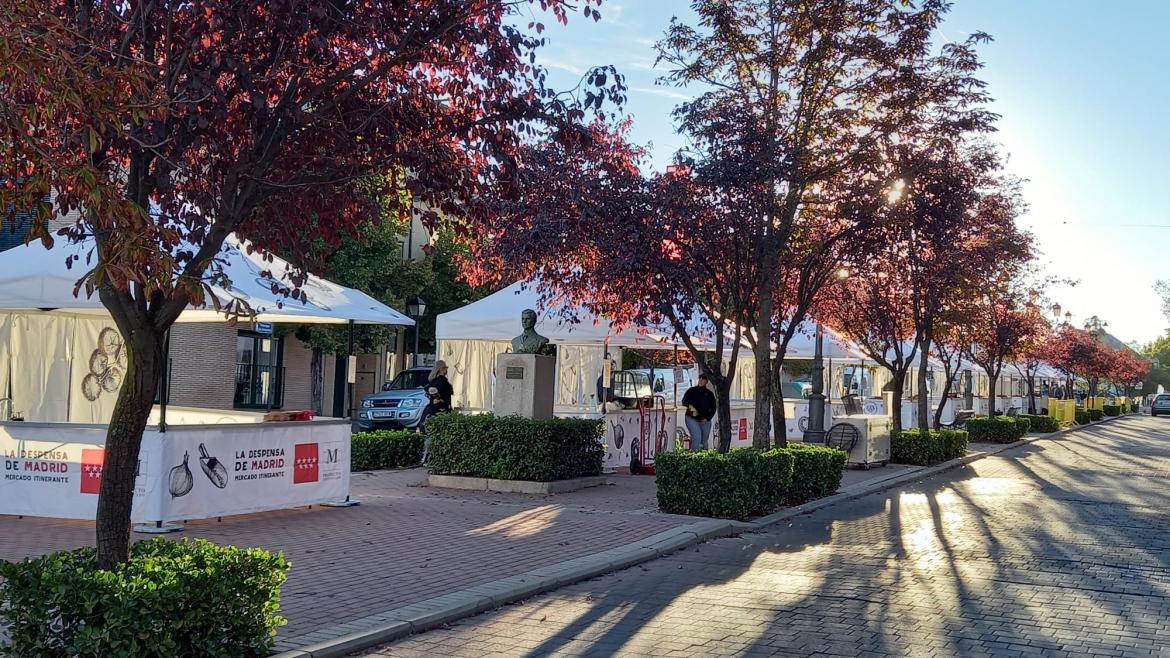 The next town to receive this fair will be Guadarrama, tomorrow Sunday, and it will return in September with new appointments in Pedrezuela (Saturday 2), Rivas Vaciamadrid (Sunday 10), Venturada (Saturday 16), Villanueva de la Cañada (Saturday 23) and Boadilla del Monte (Sunday 24). The round will end in October with a visit to San Agustín del Guadalix (Sunday 1), Nuevo Baztán (Saturday 7), Daganzo de Arriba (Sunday 8) and Colmenar Viejo (21 and 22).
In each of these calls, the people of Madrid will be able to visit fifteen individual tents with local items guaranteed by the M Certified Product quality seal. This distinction was born in 2014 to promote foods manufactured, grown or processed in the region. Currently, 506 companies and more than 4.000 products have already obtained this recognition.
The Despensa de Madrid is celebrated in the open air, and allows you to taste, buy and get to know the best local gastro-food offer, in which meat, beers, vegetables, vegetables, dairy products, honey, teas, oil, bread and traditional sweets stand out, as well as oils and wines with Denomination of Origin. This type of activity contributes to boosting the economies of rural areas and generating sustainable jobs.
The agri-food sector has a great weight in the regional economy. Currently, 1.685 industries operate with a turnover of around 6.500 million euros per year and generate around 100.000 direct and indirect jobs. The international projection is also very prominent, since food exports in the Community of Madrid during the last year reached 1.800 million euros.