The Community of Madrid allocated almost 4,5 million euros from the PIR last year for actions in municipalities in the Las Vegas region
https://www.comunidad.madrid/sites/all/themes/drpl/logo.png
Region of Madrid
The Community of Madrid allocated 4.444.701 euros in 2022 for actions in the Las Vegas region within the Regional Investment Program (PIR) 2022-2026, an initiative that guarantees the principles of solidarity and balance between municipalities and collaborates in the provision of services public competition local.
https://www.comunidad.madrid/sites/default/files/img/personalidades/img_1834.jpg
4032
3024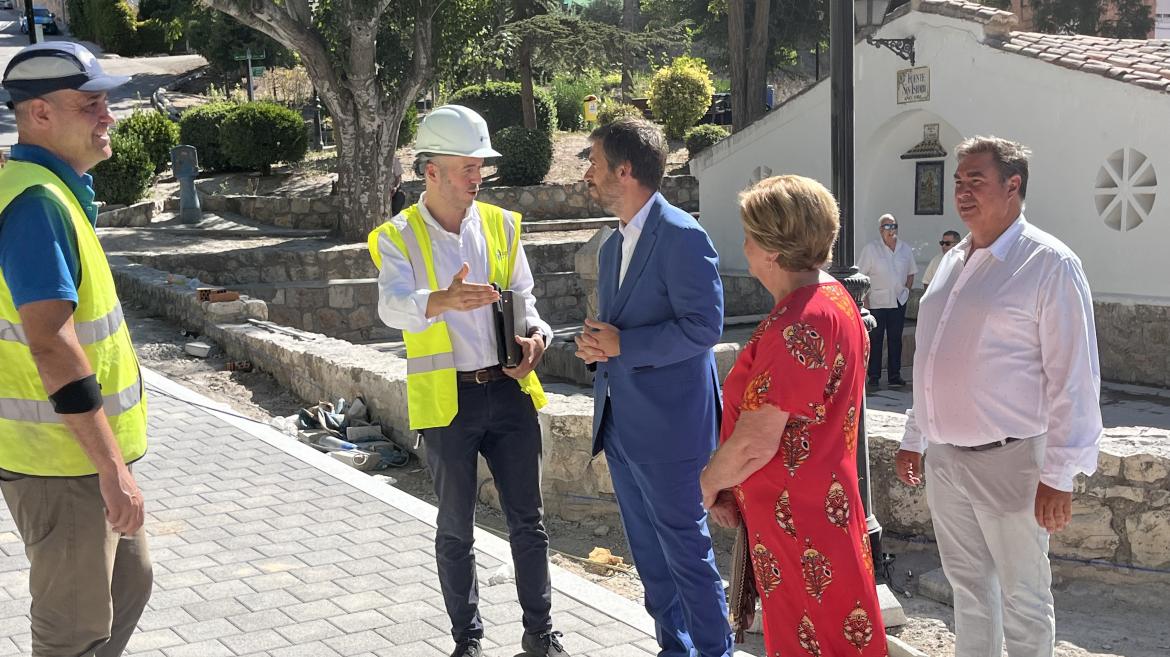 The Minister of the Presidency, Justice and Local Administration of the regional Executive, Miguel Ángel García Martín, today visited the remodeling works on Carlos Ruiz street in Villar del Olmo, where he stressed that "so that we can continue enjoying the orchard of Madrid, with internationally famous products such as melons from Villaconejos or strawberries from Aranjuez, we also have to guarantee the best services and supplies to these towns".
Las Vegas is made up of 23 municipalities in the southeast of the region that have a marked agricultural tradition, known for their fertile lands irrigated by the Tajuña, Tagus and Jarama rivers, and their cultivated products of national and international fame. This region is made up of Ambite, Aranjuez, Belmonte de Tajo, Brea de Tajo, Carabaña, Chinchón, Ciempozuelos, Colmenar de Oreja, Estremera, Fuentidueña de Tajo, Morata de Tajuña, Orusco de Tajuña, Perales de Tajuña, San Martín de la Vega, Tielmes, Titulcia, Valdaracete, Valdelaguna, Valdilecha, Villaconejos, Villamanrique de Tajo, Villar del Olmo and Villarejo de Salvanés.
Carlos Ruiz de Villar del Olmo street is one of its main arteries, and in it are emblematic buildings such as the Town Hall, the Children's House and the Teachers' House or the San Isidro Fountain. The actions undertaken have removed architectural barriers and improved the sanitation network, in addition to burying telecommunications and low voltage lines. The regional Executive has invested more than 400.000 euros for this under the current PIR.
Villar del Olmo has a PIR budget for the 2022/2026 period of 2,8 million euros, 42% more than the previous one. Other works in progress are the installation of heat and cold pumps in the music school, the interior reform of the Casa de los Niños or the reconstruction of the concrete wall on Calle Madrid.