The Community of Madrid will install screens in the WiZink Center to see the Spanish team in the final of the Women's Soccer World Cup on Sunday
https://www.comunidad.madrid/sites/all/themes/drpl/logo.png
Region of Madrid
The Community of Madrid, together with the Madrid City Council, will install four giant screens on Sunday in the WiZink Center to see the first final that Spain plays in a women's World Cup. The Spanish team will face England starting at 12:00. An hour before, the doors of the venue will be open, which will have a capacity of 6.000 people who will be able to access for free, by downloading invitations (up to four per person) on the website www.wizinkcenter.es.
https://www.comunidad.madrid/sites/default/files/img/profesiones/0fa5b659-5da2-4482-ac7f-28da1266e43a.jpeg
1600
1046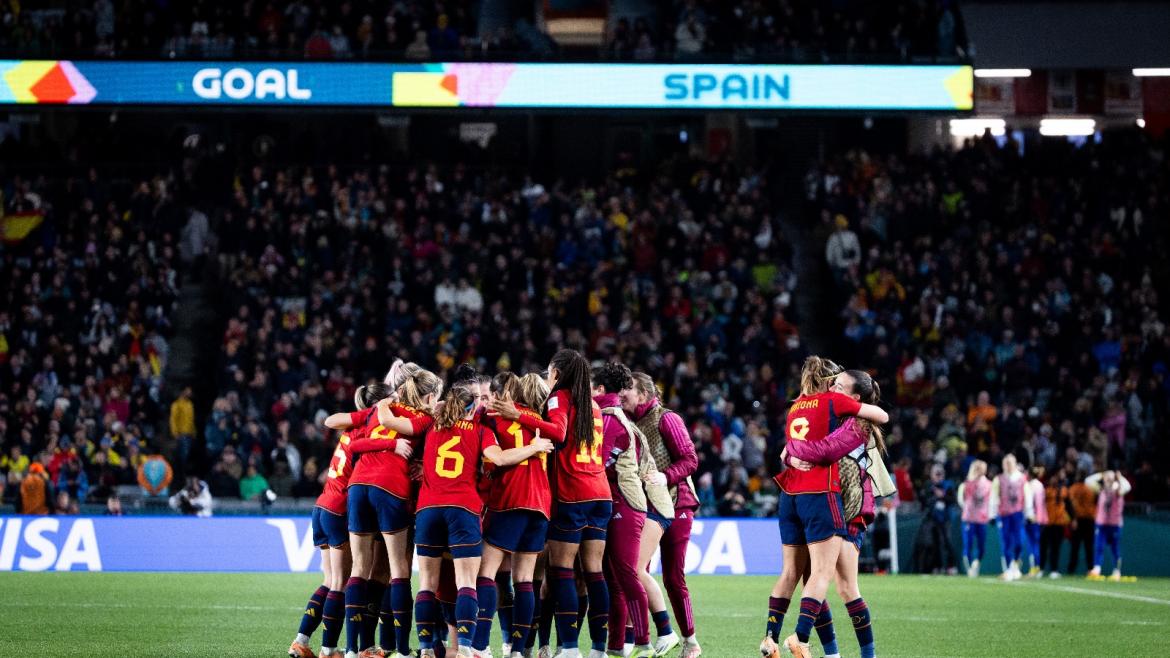 "It is the first time that Spain has reached the final of the Women's Soccer World Cup, that the Spanish team can achieve the star that will distinguish it as world champion," remarked the Minister of Culture, Tourism and Sports of the regional government, Mariano de Paco Serrano. "We are, therefore -he added- facing a unique event in which the Community of Madrid joins the City Council of the capital to give fans the opportunity to meet in a large space like the WiZink Center to support the players of Spain and, hopefully, celebrate a historic victory together".