The Community of Madrid begins the expansion works of Metro Line 11 as it passes through Atocha
https://www.comunidad.madrid/sites/all/themes/drpl/logo.png
Region of Madrid
The Community of Madrid is going to begin, next August, the expansion work on Metro line 11 as it passes through Atocha. It is an infrastructure that will communicate the north and south of the capital, distributing in a more even way the travelers who currently travel on line 6.
https://www.comunidad.madrid/sites/default/files/image00001_13.jpeg
5808
3872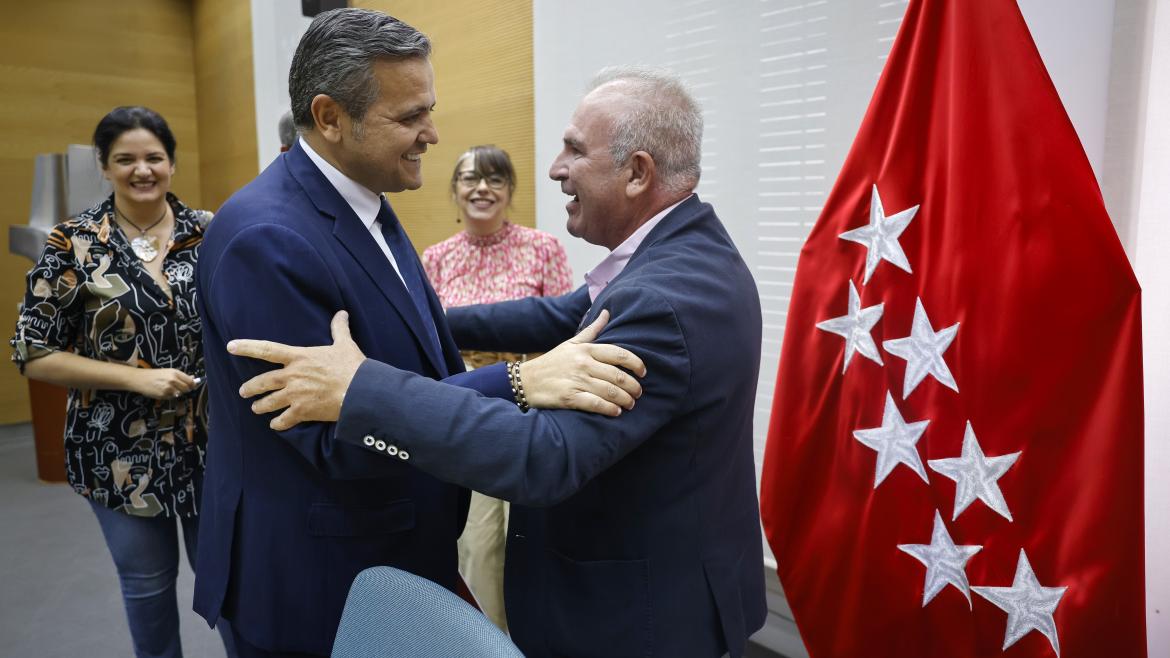 Likewise, the Minister of Housing, Transport and Infrastructure, Jorge Rodrigo, has indicated that the construction of this new facility "involves the dismantling of the monument tribute to the victims of 11M located in the lobby of the Atocha station".
For this reason, Rodrigo has held a meeting at the Ministry with the associations of victims based in Madrid to explain the characteristics of this work, assuring that the regional government "will create a working group to inform them promptly of the status of these actions and incorporate their ideas and contributions to the final project".
Given the connection of the Atocha station with Metro line 1, this point of the underground will benefit the most from this extension. Once the works are finished, this infrastructure will become one of the busiest of the 249 in the Metro network, together with those of Sol, Moncloa, Nuevos Ministerios and Príncipe Pío.