The Community of Madrid collaborates with the Dean's Office of Social Courts of Madrid
https://www.comunidad.madrid/sites/all/themes/drpl/logo.png
Region of Madrid
A practical conference on conciliation and mediation has been held, in collaboration with the General Directorate of Labor of the Ministry of Economy, Employment and Finance
https://www.comunidad.madrid/sites/default/files/doc/empleo/img-20230606-wa0002.jpg
1600
1200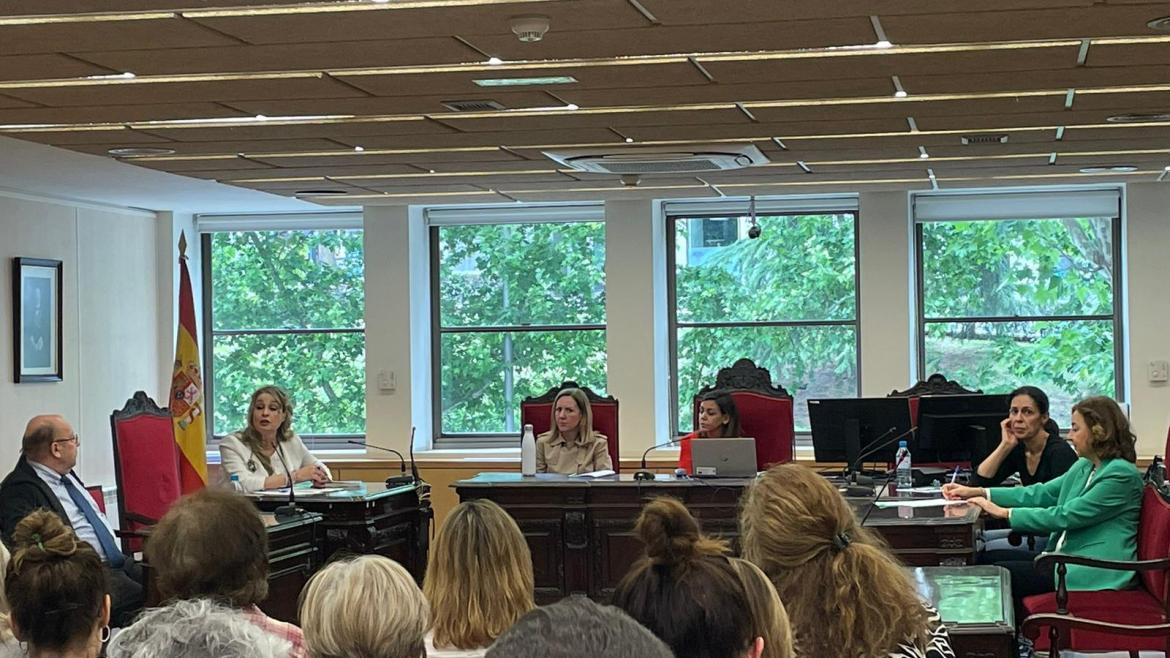 The Community of Madrid maintains, through the General Directorate of Labor, a fluid relationship with the Dean's Office of Social Courts of Madrid with the aim of achieving, for the benefit of citizens, the greatest efficiency in the exercise of their respective functions. in conciliation procedures to avoid judicialization of labor disputes that may arise between workers and employers.
The result of this cooperation has been the Practical Day on "Conciliation and Mediation as a step prior to social jurisdiction" which was held last May 26, at the headquarters of the Social Courts located on Calle Princesa.
On this day, the conciliatory lawyers of the SMAC have been able to learn about the experiences and difficulties that social justice judges and justice lawyers face in the procedural conciliations they carry out and learn about their needs and problems. In this way, they will be able to focus their conciliatory activity, prior to that of the courts, not only to guarantee the rights and interests of those affected and resolve their labor conflicts, but also to achieve better preparation and safeguarding of the judicial process, in those cases where which labor disputes have to be brought before the courts.