The Community participates in the 82nd edition of the Madrid Book Fair with a pavilion and activities for all audiences
https://www.comunidad.madrid/sites/all/themes/drpl/logo.png
Region of Madrid
The Community of Madrid participates in the 82nd Book Fair, with a pavilion and a program for all audiences aimed at spreading reading in a playful and educational way. The Minister of Culture, Tourism and Sports, Marta Rivera de la Cruz, today attended the opening ceremony, which took place in the Parque de El Retiro in the capital.
https://www.comunidad.madrid/sites/default/files/marta_rivera_feria_libro_cultura_3.jpeg
5000
3351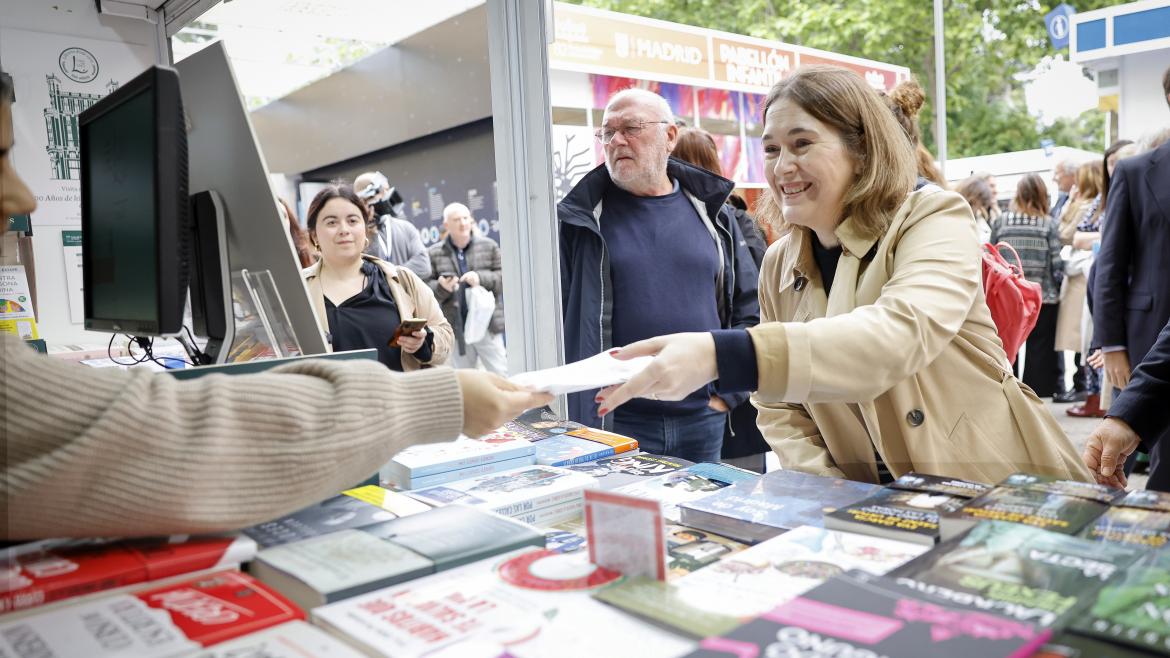 This annual appointment with books is celebrated this year under the motto We are science and letters, and will last until June 11. Activities for families, especially children, will be displayed in the Community of Madrid space. Those over 6 years old will be able to embark on the workshop Boardwalk through the Retiro, a magical and surprising itinerary through the Park itself, which combines narration and illustration on the afternoons of May 26 and June 2 and 9, with prior registration required.
The youth audience will also have the opportunity to attend the meetings with Inma Rubiales and Alina Not on May 29, and on June 2 with José Ángel Gómez Iglesias, better known as @Defreds, all of them with enormous success in recent years. and thousands of followers on social networks.
In the same way and with free admission until full capacity is reached, those attending the Fair will be able to enjoy the workshops explore science, aimed at all audiences, or the educational show of clown and science Clowntifics, aimed at Madrid schoolchildren.
To them are added the round tables Sustainability and climate change y Food with 's': healthy and sustainable, and various events, such as the presentation of the next edition of the Getafe Negro literary contest, among many other events that complete an offer for all tastes and ages.
Registration for activities that require it can be done on the Reader's Portal. To access the complete information and registration forms Click here.
Considered the largest event in the book industry in Spain, with an influx of public in the last edition of more than 3 million visitors and a collection of more than 10 million euros, this year the event will have 361 booths of exhibitors in line, an offer that will close to 1.000 publishing labels, 24 exhibitors in the central area and four pavilions, including that of the Community of Madrid.