The Community of Madrid celebrates a sports championship in which 550 students from Special Education centers participate
https://www.comunidad.madrid/sites/all/themes/drpl/logo.png
Region of Madrid
The Community of Madrid starts today the All School Community sports championship organized by the regional Executive to promote this activity among people with some type of disability. This initiative is aimed at students of the Activate your capacity program, which is carried out in Special Education centers, and will have more than 550 participants.
https://www.comunidad.madrid/sites/default/files/20230525_114255.jpg
3247
1848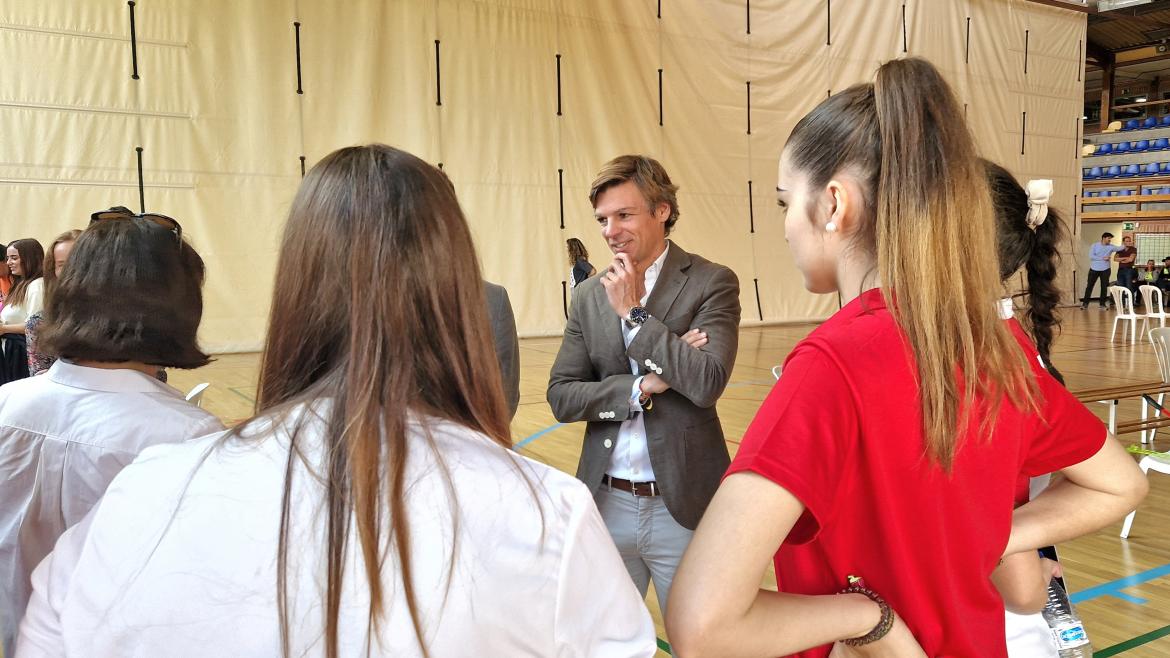 The Deputy Minister for Sports, Alberto Tomé, attended its inauguration at the Dehesa de Navalcarbón Sports Center in Las Rozas in Madrid, and highlighted "the importance of democratizing this practice of physical activity".
All School Community It is made up of recreational competitions from different disciplines, such as athletics, bowls, judo, karate, canoeing and handball, with the aim of making visible and normalizing their practice among this group and highlighting the different options for carrying them out. It also contributes to the recruitment of athletes and the development of adapted competitions.
The federations that collaborate with the Ministry of Culture, Tourism and Sport in the organization of this activity are those of people with intellectual and physical disabilities; people with cerebral palsy; of the deaf, Jewish; handball, canoeing and karate.