Díaz Ayuso receives the world judo champion Fran Garrigós
https://www.comunidad.madrid/sites/all/themes/drpl/logo.png
Region of Madrid
The president of the Community of Madrid, Isabel Díaz Ayuso, received world judo champion Fran Garrigós at the Royal Post Office, headquarters of the regional government. The athlete from Móstoles won the title last week in Qatar, in the final of the -60kg category, becoming the fourth Spaniard to win the gold medal in a World Cup in this discipline.
https://www.comunidad.madrid/sites/default/files/ayuso_garrigos_deporte_1.jpeg
5676
3966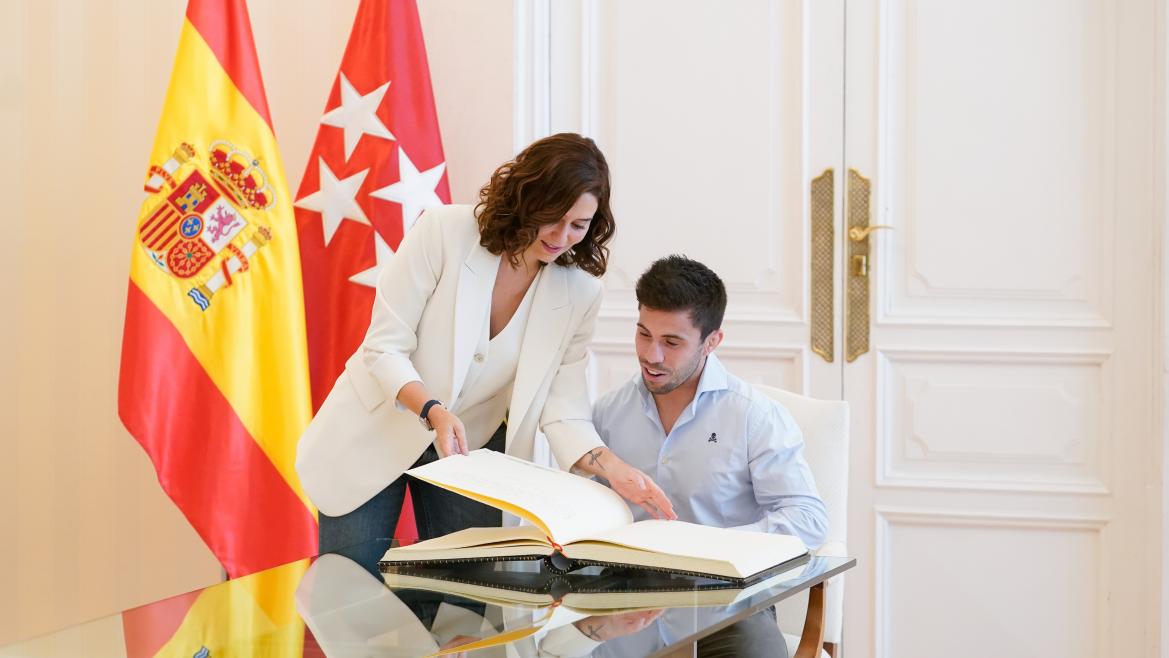 The judoka has a great professional career, with a record that includes two European Championships (2021 and 2022) and a bronze medal in the 2021 World Cup. Garrigós' next big goal is to compete, in 2024, for the Olympic Games in Paris. It would be his third participation in an Olympic event, after Rio 2016 and Tokyo 2020.
Judo is a booming sport in the Community of Madrid. According to official data published by the Higher Sports Council, this discipline had 2022 federated members in 33.851, of which 24.974 are male judokas and the rest, 8.877, women. All of them are integrated into the Madrid Judo Federation. In addition, throughout the region there are 278 Judo clubs, through which athletes are educated, trained and compete both in the autonomous territory and in other regions.