The Community of Madrid creates a line of aid for the training of freight transport drivers and passengers
https://www.comunidad.madrid/sites/all/themes/drpl/logo.png
Region of Madrid
The Community of Madrid has designed an innovative line of aid, endowed with two million euros, to subsidize part of the cost of obtaining a driving license for vehicles used to transport goods and passengers. This is the Training Program for Professional Drivers, to which the Minister of Economy, Finance and Employment, Javier Fernández-Lasquetty, referred today during his visit to the Provincial Association of Driving Schools of Madrid (APAMAD) in Alcalá de Henares, where He highlighted the need throughout Europe for professionals who can respond to the needs of society in this sector.
https://www.comunidad.madrid/sites/default/files/img/personalidades/javier_fernandez-lasquetty-economia-formacionconductoresprofesionales_1.jpg
4032
3024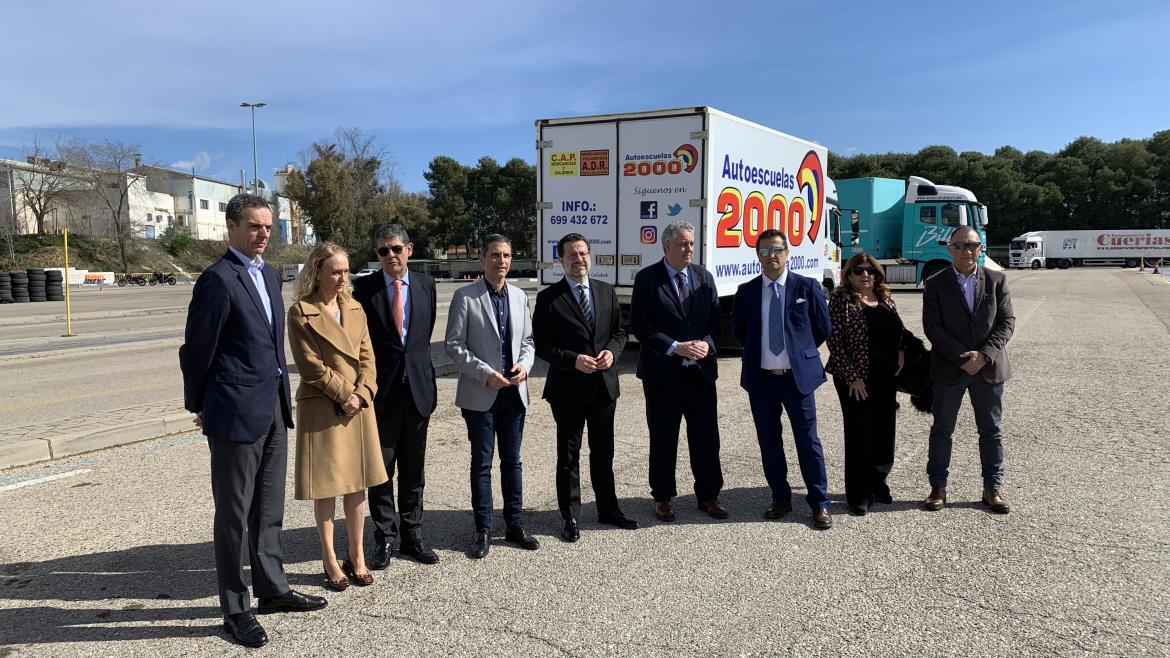 Endowed with 2 million euros, more than 40 driving schools in the region have so far joined this project, with which a collaboration agreement will be signed in this regard in the coming weeks. The regional Executive expects that around 2.800 people will benefit from this initiative, and it will begin this coming month of June.
Participants will receive a voucher of 600 euros, which they must deliver to the center where they are going to do the learning. Once the process is completed, and after economic justification of the expenses, they will be able to exchange this amount with the regional Administration.
According to data from the Directorate General for Traffic, there are more than 250.000 people in Spain with a category C and C+E driver's license, of which 72% are over 50 years of age. Precisely the program seeks to obtain classes C, D and C+E. To do this, students must previously have B and be of the minimum age required according to the type of title. In addition, the same applicant may opt for a maximum of two different permits, receiving in this case two vouchers.
Fernández-Lasquetty has indicated that this initiative includes access to training at a driving school in the Community of Madrid adhered to, teaching material, ten classes on maneuvers or circulation, a specific theoretical module, another on sustainable driving and a third on the use of Technological devices.
The program is financed with European funds and aimed at both workers and the unemployed and aims to offer an employment alternative to the people of Madrid given the lack of professionals in the sector.